Filtration and Ultra Violet Lights
Homeowners are realizing that a comfortable home is about more than just temperature control. Quality of air is too important an issue to ignore!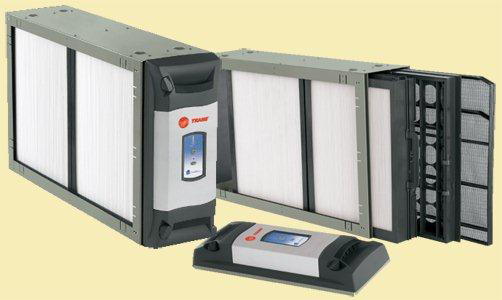 Bryant Perfect Air Purifier
The world's most effective whole-house air filtration system
Trane has always been an industry leader in home comfort. Now, we're setting a new standard for clean indoor air with the revolutionary Trane CleanEffects™ air filtration system.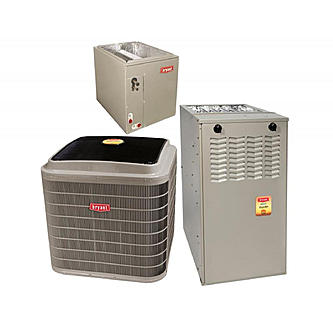 Trane CleanEffects™ Features
The standard air cleaners on the market have filters that are very dense. Meaning they try to stop the dust by trapping it in a slightly porous filter. The fewer the pores the more dust it can trap. However, this not only stops the dust and dirt, but it also stops the air from moving as well. In other words, the amount of air that goes through your system is reduced so you may not be as comfortable. Less air is cleaned efficiently. This is called pressure drop. The revolutionary Trane CleanEffects air filtration system has the lowest pressure drop with the highest efficiency possible. Our unique patented technology is designed to let air flow freely through the most advanced filtration system available. The result, more of your air is cleaned faster and more effectively than anything else on the market.
Trane CleanEffects utilizes patented, breakthrough air cleaning technology to remove up to an astounding 99.98% of airborne allergens from the air that passes through the filter, making it 8 times more effective than even the best HEPA room filters and up to 100 times more effective than a standard 1" filter. What's more, Trane CleanEffects has been performance-tested by LMS Technologies and Environmental Health &Engineering, Inc. (EH&E), with the results verified by professors from the Harvard School of Public Health, so you know you're getting an air filtration system like no other.
LMS Technologies is a technology consulting company that specializes in air flow measurement, filtration testing and particle analysis. Environmental Health & Engineering is an environmental consulting and engineering services company that is dedicated to ensuring safe and productive environments, and is co-founded by John D. Spengler, PhD of the Department of Environmental Health at Harvard.